Currently Managed
Portfolio
Adam Rabeda Personal Real Estate Corporation empowers owner/investors to maximize the value of their commercial real estate assets by providing cutting-edge asset management, account software, market data, innovative marketing and property management techniques as well as superior negotiation strategies. As a boutique firm, we are able to provide clear and consistent communication to our landlords. We strongly believe in remaining transparent as it is of the utmost importance in the maintenance of a successful working relationship.
Download Proposal

Unit 9 14722 64th Avenue, Surrey, BC
Strata Lot 9 Plan LMS557 Section 10 Township 2 Land District 36 Strata PH II Together With An Interest In The Common Property In Proportion To The Unit Entitlement Of The Strata Lot As Shown On Form 1 Or V, As Appropriate
Learn More

22528 Lougheed Highway, Maple Ridge, BC
HIGH EXPOSURE, 3,226 SF RETAIL SPACE

Currently improved as a full service restaurant.
Learn More
Recently
Sold & Leased
3173 Main Street, Vancouver, BC
0.78 Acre Lakefront Property

62-room beach front hotel at Osoyoos.
Learn More
Panorama Village Shopping Centre
152 Street & Hwy 10, Surrey, BC
Corner of 152 Street & Hwy 10 (56 Ave), Surrey, BC 1,877sq. ft. of High Exposure Retail Space for Fast Food Chain
Learn More
The Ivory Tavern
1180 Howe Street, Vancouver, BC
Located at 1180 Howe Street, in the core of downtown, The Ivory Tavern borders the
entertainment district on Granville Street as well as the Davie Village. Because of it's
peripheral yet central location, The Ivory Tavern is home to a mature and eclectic
clientele.
Learn More
10209 - 10215 152A Street, Surrey, BC
• Build to Suit for a Government Tenant
• 2 Parcel
Learn More
3399 Kingsway, Vancouver, BC
3399 Kingsway, Vancouver, BC
Learn More
unit 101 - 360 Edworthy Way, New Westminster, BC
unit 101 - 360 Edworthy Way, New Westminster, BC
Learn More
10193 152A Street, Surrey, BC
• 10 year old building
• 2 floors
• A class tenants (dentist, government agency and accountants)
Learn More
Unit 835 - 17685 64th Avenue Surrey, BC
Cloverdale Crossing Shopping Centre is strategically located at the northeast corner of Highway 15 (176th Street) and 64th Avenue in the heart of Cloverdale, which is the fastest growing community in Surrey.
1963 Lougheed Hwy Coquitlam, BC
Strategically located with exposure to Hwy 1 in Coquitlam, BC. The property offers easy access from Highway 1 and Lougheed Highway.

22,134 SF fully improved with high end professional improvements. The office building is a concrete tilt-up built 1978.
109-7511 120th Street Delta, BC
The property is a 4-storey mixed-use building with retail and office tenants on the ground floor and residential above. There are 42 shared commercial surface parking stalls at the rear of the building that offers easy ingress and egress.

- From 11'8" to 14'6" ceiling height to underside of concrete suspended slab
- 120/208 volt, 3-phase power
- HVAC system
- Storefront signage
- Abundant parking
- Customer access from both from and rear doors
Guildford Central
10183 152A Street, Surrey, BC
Guildford Central is a medical office building that offers office space on the second floor of lease in Guildford's busiest corridor in Surrey.

This centrally located building is directly across from Guildford Town Centre with easy access to the TransCanada Highway (Highway #1) and the US Border via 152 Street.

- 2 levels of underground parking
- Geothermal heating and LED lighting
10215 152A Street, Surrey, BC
The subject property is conveniently located on 152A Street and 102 Avenue in Surrey Guildford area. The Guildford Shopping Centre is located across the street providing a wide range of shopping and dining
experiences. Tenants in the immediate area include; T&T Supermarket, Starbucks Coffee, Tim Horton's, Red Robin, and Empire Theatres.

This is a 2 storey mixed use building. May be subdivided with separate entrances. Ground floor is an open layout with one office, one washroom and kitchen/lunchroom. Second floor has 5 built out offices and two washrooms.
Atria
7511 120th Street, Delta
- Strategically located
- Great exposure
- Owner user investment
Investment Assembly
152A Street, Surrey
- Four commercial buildings and one lot under construction
- Improved with 2-3 storey multitenant
- Over 360' frontage along 152A Street
- Mix of Government and Medical tenants
- Excellent development potential
1963 Lougheed Hwy, Coquitlam
- Fortune 500 company as tenant
- Excellent exposure on to Hwy 1
- Long term lease
- High end building improvements
Metro Place
4460 Beresford Street, Burnaby
- Highly sought-after location
- Directly across from Metrotown Skytrain Station
- Architecture designed by Busby, Perkins + Will
- Architects Co.
- Underground parking
850 Powell Street, Vancouver
Strategically located in close proximity to Port of Vancouver

- Anchored by Starbucks Coffee & Subway
- Provides drive-thru capability for tenants
- Strategically located in close proximity to Vancouver Port
Office Building
4126 Norland Avenue, Burnaby
Strategically located - easy access to Hwy 1 & Canada Way

- A class National/Local tenants
- High security (CCTV & access control)
- Secured underground parking
- High end finishes
Guildford Place Mall
10310 - 10340 152nd Street, Surrey
Ideal mix of office/medical/retail tenants
Strategically located - 3 mins from Hwy 1

- Tim Hortons
- Anytime Fitness
- Edward Jones
- H & R Block
- Lasik MD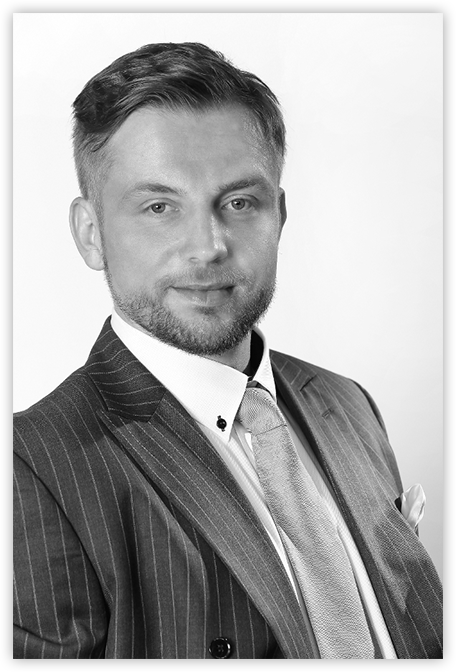 Adam recently partnered with Magsen Realty Inc. after ten years with three tenured Real Estate firms in the Metro Vancouver area. Before establishing his career in real estate, Adam was involved in the high paced Petrol & Bio-Diesel Industry in Europe where he worked as an account manager, dealing with international enterprise clients.

He completed his real estate trading and property management licensing courses at UBC's Sauder School of Business and holds a Bachelor's degree in Sociology from the University of Computer Science and Economics WSIiE TWP in Olsztyn.
Throughout Adam's Real Estate career in Vancouver, he has successfully negotiated commercial real estate transactions ranging in all asset classes of the industry from industrial facilities to retail and office locations as well as businesses for sale. However, his main focus and area of expertise
Learn More
Send Message
604.376.5121
[email protected]